Subscribe to desktop magazine
Desktop goes deep into visual design culture, with news, events, profiles and projects — from Australia and beyond.
With a strong involvement with the international design community, Desktop provides critical analysis of a variety of related disciplines, including graphic design, digital and interactive, industrial design, illustration, typography, photography, art and film.
Desktop is available by subscription only, in print and digitally via Zinio and Google Play.
In This Month's Issue...
Perspective:

A guide to the issues and misunderstandings surrounding cultural appropriation.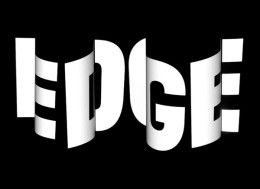 Fresh:

Jessica Svensden's post graduate projects from Yale.
Profile:

Mimi Leung's work changed dramatically when she moved from London to the Aussie outback.
Longform:

How the posters by Redback Graphix documented the political strife of Australia in the 1980s and 90s, and remain powerful even today.
Case Study:

Even terror organisations and insurgencies need emotive branding—not to frighten, but to inspire belief.
Feature:

Alejandro Magallanes (Mexico), Ken Tsai Lee (Taiwan) and Saed Meskhi (Iran) — design, culture, identity and social responsibility.