Subscribe to desktop magazine
Desktop goes deep into visual design culture, with news, events, profiles and projects — from Australia and beyond.
With a strong involvement with the international design community, Desktop provides critical analysis of a variety of related disciplines, including graphic design, digital and interactive, industrial design, illustration, typography, photography, art and film.
Desktop is available by subscription only, both in print and digitally via Zinio and Google Play.
In This Month's Issue...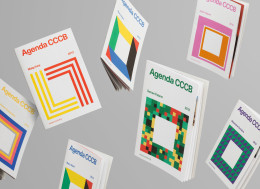 Special Feature:

Six studios share the deeper, personal principles that drive their work
Create Awards:

We released the final batch of shortlisted entries
Profile:

Rachel Elderkin looks at the work and impact of punk pioneer, Jamie Reid
Exhibit:

MoMA's incredible collection of old paper exhibition invitations
Fresh:

We talk to the talented Eddie Perrote about his graduation and future plans
Longform:

Stephen Banham examines utopian ideals in typography, or "Utypism"