Are women underrepresented in design?
AUTHOR: Desktop

Published: February 18, 2012
Each month desktop ask six creatives a design-related question. This month's question is: Are women underrepresented in design?
We put it to Carolyn Barnes, Kellie Campbell-Illingworth, Alex De Bonis and Lou Helliwell, Biddy Maroney, Zoe Pollitt and Lynda Warner.
Compiled by Chris Bowden facingsideways.wordpress.com.
Dr Carolyn Barnes
Director, External Research Liaison, Faculty of Design, Swinburne University of Technology
bit.ly/CarolynBarnes
Women's 'representation' in graphic design is a complex issue. Does Australia have a significant number of women graphic designers? Yes. Do they occupy visible and leading positions in industry? The answer is more equivocal. Evidence from allied fields suggests that gender remains a factor in many women designers' careers, denying them the opportunity to exercise their creative skills and be supported and recognised in the ways that eventuate in industry leadership. There are exceptions here and the number of leading women designers is increasing, but the field needs to address persistent perceptual and structural barriers to women's full participation in design.
Kellie Campbell-Illingworth
Senior designer, Parallax Design
parallaxdesign.com.au
The number of females in our industry doesn't concern me – women are underrepresented in many fields. When I was studying 10 years ago, there were more females in my course than males and as I started showing my folio around I noticed most of the directors I met along the way were male. I remember feeling like it was a boys' club, but I soon grasped my success and failure didn't rely on my gender – it was about my work and my attitude. This still holds true today. Ultimately, what's important is the solution to the problem, not the sex of the person solving it.
Alex de Bonis and Lou Helliwell
graphic designers by day, Tough Titties by night
toughtitties.com.au
For us, it's not just about women being underrepresented – women do get coverage in the design media and their level of visibility in the industry is certainly changing. It's not, however, so much about a battle between the sexes, but more about how female designers are represented in the creative industry. It's still fairly uncommon to read about strong typographers, leading branding designers or creative directors who are female. Of course, talent isn't related to gender; however, we would simply like to see a more rounded representation of women in the Australian design industry.
Biddy Maroney
Designer/illustrator, WBYK
wbyk.com.au
From my experience (which is working in small design studios and freelance illustration): no. I've always found good work to be rewarded, regardless of gender, and worked with and for plenty of ladies along with the gents. If anything, I think there's a promotional advantage to being female in these fields. There are so many people working tirelessly to draw attention to women in illustration and design, and a wealth of blogs and events dedicated specifically to that cause.
Zoë Pollitt
Co-founder and director, eskimo
eskimodesign.com.au
Certainly not if I use eskimo as my benchmark. Generally however, I feel that key to it all is that women are just 'as much. Men, generally at 'chest beating', but there are many women working in various capacities within the industry doing incredible things who may not be as recognised as their male counterparts. Freelancers, women running smaller shops to fit around family life, or part-timers coming back after maternity leave often lack the time for networking, industry involvement, mentoring and self-promotion. So yes, we are  underrepresented in the public eye, but perhaps not in our client's eyes.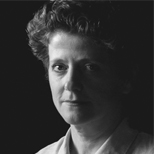 Lynda Warner
Graphic designer, Warner Design
warnerdesign.com.au
Hmmm, underrepresented or just not acknowledged? There are some very impressive women designers currently working and contributing to Australian graphic design, but why aren't they more visible? Maybe we just don't blow our own trumpet loud enough or, like me, [we] identify ourselves foremost as a graphic designer who is not defined by gender. It is very interesting to look at Dominic Hofstede's wonderful website Re:collection documenting our past and find that there only two pieces by women. Maybe it is like with most his[tory] – that we are rendered invisible… but we are out there, and producing some very fine work indeed.
From desktop magazine.