desktop's Top 10 Blogs in 2011
AUTHOR: Desktop

Published: December 26, 2011
This year is drawing to a close, so we've decided to take a look at the blogs which grabbed your attention on desktopmag.com.au in 2011 and got you talking.
We've spent some time studying the analytics and general feedback, and present, the most read blogs of 2011. Blogs range from a heated 'value of AGDA' debate to views on studio culture, the future of the logo, plus some freelancing tips.
1. AGDA – Give it a try
Simon Mundy outlines the benefits and value of participating in AGDA.
2. The logo isn't dead, it's just irrelevant
Jason Little asks the question: is the logo dead?
3. Create your own miniature scene
A photoshop tutorial on how to make your photos appear as though they were taken in miniature format.
4. Culture Club
Andy Polaine looks at finding success and joining that very exclusive club.
5. Colour Matching Universe
Pantone's latest offerings from their Universe range.
6. Red Mob tattoo artistry
From the depths of the notorious Russian Labour Camps a fascinating tattoo culture was born, Charlie Rose takes a look.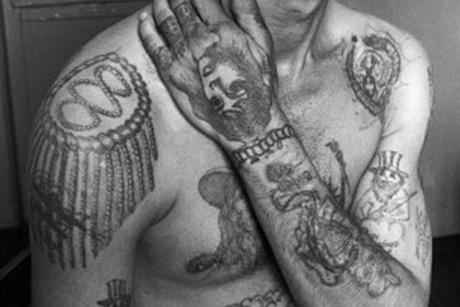 7. The Art of Sketchnoting
Neil Simpson chats with two modern day sketchnoting pioneers, Mike Rohde and Matt Balara
8. Dala Floda by Paul Barnes
Vincent Chan interviews Paul Barnes about his new release, Dala Floda.
9. Jessica Hische – tips on getting freelance work
Illustrator, Jessica Hische gives her top tips on promoting yourself and getting freelance work.
10. Food as art by Edible Tales project
Described as a food-meets-design project, Edible Tales has been cooking up an international storm.