Got a spare $29 million dollars?
AUTHOR: Lee Barnsley

Published: September 15, 2010
Swedish company Strand Craft have given us all a little glimpse into how the other half live, with their latest concept for the super-rich. For a mere $29 million they will build you your very own luxury yacht. But this is no ordinary yacht. If you're already forking out $29 million on a 122ft state-of-the-art super yacht, then you'd want a few freebies thrown in, wouldn't you? Well Strand Craft say they've got the ultimate freebie… your very own supercar. This ultimate buy-one-get-one-free offer has recently gone on the market, attracting attention from billionaires all over the world.
Worried about leaving your supercar dockside while you sail the seas? Well no need to worry, as this yacht is designed to carry your supercar wherever you go.
The luxury yacht also has a plush Art Deco interior, boasts 4 large double state rooms, a reception area, salon, 52″ LED TVs and state-of-the-art sound systems in every room – all of which can be personalised.
The ship can reach top speeds of 43 knots with its twin MTU 16V000 engine and has the ability to achieve 55 knots with optional Rolls Royce KaMeWa boosters offering a staggering 14,000hp. The supercar is powered by a 880hp twin turbo V12 engine and has a top speed of 375kph.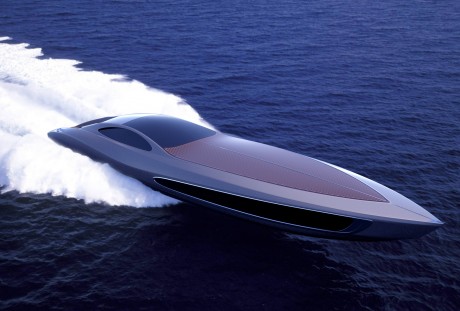 The design can be changed to suit the individual buyer. Kurt Strand, founder of the Swedish company, said they built the boat and car for the "very wealthy". He said, "We've had a lot of interest from all over the world, specifically the Middle East. It has a futuristic design and nothing else like this has ever been made before. It even has bulletproof windows."