How to: communicating your worth to clients
AUTHOR: Desktop

Published: August 2, 2016
WORDS BY
RACHEL SERVICE
It can be really challenging, communicating with clients what you will deliver in a language they will understand while convincing the client they should pay full rate for the privilege. This, compounded with the unease many creatives feel promoting or 'selling' their skills, can add extra stress and make it even more challenging for creatives to communicate their unique value.
I started my own career as an inhouse PR in New Zealand. I'd naively ask the creative team for elements without a real understanding of what precisely that entailed. I didn't really understand what they did. I was young and luckily for me, had creatives around me to teach me the process and what they did (meaning I progressively wasted less of their time as we worked together).
When I moved to London to work on the agency side, I was abruptly introduced to the emphasis of demonstrating 'Return On Investments' (ROI) to clients. The intense focus in agencies on delivering value taught me how far you have to go sometimes to demonstrate your worth to a client who doesn't entirely understand what you do. It reminded me of all those years ago in New Zealand, blindly asking suppliers for campaigns I didn't fully understand myself.
As I started to freelance, I used the same language and tactics agencies had taught me over the years about demonstrating value. Within three months of going freelance, I was fully booked and didn't have to look for new clients. They kept referring me or asking me to come back.
The lesson in all this? Not all clients understand what you do. That is ok, as long as they value you (and pay).
Here are some lessons I've learned over the years on how to communicate your value in a genuine way that makes your employer or client look forward to working with you again.
Sometimes an artist, always a product
While we'd all love to be paid 24/7 for creating brilliance, your clients won't always need that from you. Not all of your clients will want to buy brilliance at your full rate. Sometimes, they'll want you to execute something beautifully instead.
Unless you're able to see you skill as a product that people can buy, it be challenging to know when to step in and have the scope creep conversation, and when to simply say yes, and deliver precisely what the client needs without telling them the details.
Some creatives find it really challenging knowing how to toe this divide, particularly when it comes to landing on a price a client is willing to pay for. As Illustrator Kelly Thompson once told me, 'people aren't always paying for your brilliance. Sometimes they are paying for your time instead'.
People will always value convenience over complication. In your conversations with your clients, put yourself in their shoes. Resist the urge to overload them with info they mightn't entirely understand (or remember). It might feel counterintuitive, but if you can, simplify the language you use to describe what you do.
Then remind them that they're in safe hands. That you can make problems go away. You can resolve issues they may find overwhelming. And then, put a price on the feeling you give them, for them not to have to worry about it anymore.
In the wise words of branding expert Sally Hogshead, "every time you communicate, you're either adding value, or taking up space." Not all clients will require your full suite of services. Try to be cognisant of this when you speak to your clients and ask them first what would really make their life easier. Is it what you deliver? Or is it how you make them feel? I'd put money on it being the latter.
Demonstrate ROI with a 'Forwardable Summary'
Clearly, not all campaigns are going to end with an increase in sales, or product always flying off the shelf. So how to demonstrate that your work adds value to the business?
Irrespective of the scope of the work you've delivered, at completion, where appropriate to do so, create a presentation (or summary email if a smaller project) that outlines the outcomes of your work / campaign, learnings and – important if you want to future work  -  the future opportunities for the brand. What further pieces of work does the brand need to improve? In what ways could you bring this to life?
The trick here is to make your client look good to their boss / investor / board member / family, even.
A summary is a reminder why you're a great return on investment. If you're a creative – apply the same thinking to designing this beautiful looking presentation.
Yes, it takes time to put together and yes, it is always worth it. This PDF gets forwarded and shared with your clients' bosses, and if they're really proud, their extended network, which only means more work for you.
Here's an example structure:
Overview —  the brief / challenges

Objectives — our goals

Strategy — how you tackled it

Showcase – your beautiful work, development artwork, behind the scenes images, media clippings. Basically the feel and look goods.

Outcome: what was achieved, highlights, numbers, stats. (Tangible outcomes where possible. For example, public sentiment towards the brand, increased participation with customers, improved CTR, employee feedback)

Learnings: dangle a future opportunity here. What could have been delivered better? What would you do differently if you could do it again?

Opportunities: this is your time to shine and demonstrate how you could deliver even more value. If this was your business, what would you do next?
At the end of the day, it comes down to education and respect. If you respect your client, you'll take the time to educate them.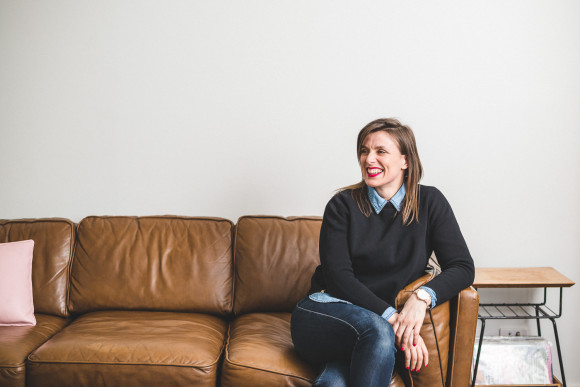 Having these tools up your sleeve can help you articulate your value, leading to better client relationships, better pay and a better sense of accomplishment in your work.
Remember: you're potentially one of 100 freelancers, suppliers or employers your client will meet with every week. Be kind, be concise and then get on with creating good work.
---
Rachel Service will be taking her Brand YOU workshops across Australia in August and September. Book your ticket here.