The question – crowdsourcing design?
AUTHOR: Desktop

Published: October 12, 2011
Each month desktop asks six creatives a design-related question.
This month's question:
Is crowdsourcing design ever a good idea?
We asked Chris Bowden, Mark Harbottle, Alec Lynch, Debbie Millman, Brenton Murray and Armin Vit.
Chris Bowden
Designer
facingsideways.wordpress.com
If a $200 crowdsourced logo from crowdSPRING works for you then it's a great idea. The value, to a client, in any design is the process not the result, understanding their needs and crafting a custom result. Crowdsourcing in this regard is really just outsourcing to the lowest bidder and you get what you pay for. Real crowdsourcing as a means of bringing together creatives with different and individual skill sets is all together something different. As a means of addressing the needs of clients creatively and financially, and a way for smaller operators to work together to compete against bigger agencies, it opens up lots of opportunities.
Mark Harbottle
Founder, 99designs, SitePoint
99designs.com, sitepoint.com
It's a common saying that many heads are better than one. I've successfully crowdsourced designs for several of my businesses and the sheer creativity that you get from having dozens of designers from around the globe working on your project is amazing. For best results, you need a clear idea of what you want and give regular feedback, but it's definitely worth the effort if you want to see vastly different designs from a scalable talent pool at an affordable price. While it doesn't replace having an in-house designer, it's brilliant when you're under-resourced or if you just need a fresh perspective.
Alec Lynch
Founder, DesignCrowd
designcrowd.com
Crowdsourcing is often misunderstood –there are two types: crowdsourcing that relies on spec work; and crowdsourcing that does not. Crowdsourcing (on a platform that pays designers to participate) is game changing for business and fair for designers. Small businesses love crowdsourcing because it addresses their core fear when buying design: "what happens if I don't like any of the designs?" But crowdsourcing isn't just for small business. In 1936, Toyota crowdsourced their logo and got 26,000 designs. Today, over 500 design agencies outsource via DesignCrowd. Crowdsourcing that's fair makes sense. It addresses business need for risk-free designer need for  a design and a or opportunity.
Debbie Millman
President, Design Sterling Brands; president, AIGA
sterlingbrands.com; aiga.org
Crowdsourcing creates a scenario in which all designers involved (except one) give away their work for free. But it is also more insidious than that. Crowdsourcing is an abuse of power. The 'client' has it all; the designer has none. Unless, of course, we say no. Ultimately, I believe that crowdsourcing denigrates design. If we give away our work for nothing, if we give away our talent and our expertise for nothing, we give away more than the 'work'. We give away our livelihood, our self-respect and our souls.
Brenton Murray
Creative director, BMD; president, AGDA National
BMDstudio.com.au; agda.com.au

Using free labour for commercial gain is never a good idea. Businesses profiting from crowdsourcing base their business model on multiple designers submitting free ideas. Without free labour they don't have a business. You'll always find people willing to work for nothing with the possibility of payment, but that doesn't make it right. Crowdsourcing is exploitation. AGDA has a 'No Free Pitch' resource for its members, should they be asked to participate in speculative work. The clients of crowdsourcing businesses are relying on a competition, not research, consultation and expertise, and are missing the opportunities and value that investment in design bring.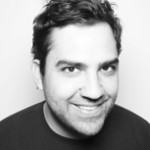 Armin Vit
Principal, UnderConsideration
underconsideration.com
Yes. I think certain initiatives by certain organisations can benefit from the goodwill of a crowd and the collective power that they can bring. The trick is finding a balance in something that is beneficial for the organisation and at the very least pleasurable for the crowd and with a reward that is fulfilling in a way that money isn't – which is why community gardens or grocery co-ops are effective. There is a joint sense of achievement. Crowdsourcing is at its worst when it's simply an excuse to see more ideas for the least amount of money or when it's taking advantage of the crowd.
From desktop magazine.