Summer Series: Photographer Andrew Maccoll
AUTHOR: Brendan McKnight

Published: April 13, 2010
Andrew Maccoll is an Australian advertising, fashion, people and celebrity photographer and has an interesting story to tell, one that is pretty damn inspiring I must say.
Born to a documentary producer mother and United Nations media Peace Prize winning father, Maccoll finished a degree in photography at Griffith University and began shooting for the New Ltd group of newspapers. Working from paper to paper and covering everything from death knocks to ex-presidents, pop-stars to bad pr events, Maccoll for many years shot for loads of magazines and papers including The Herald Sun and The Australian.
Stuck in a rut of 15 minute shoots, being seriously underpaid, adhering to often extreme deadlines, and with an innate desire for more creative production time, the decision was made to forge out a new path into magazines, fashion & advertising – a great decision that has paid off in many ways.
Today Maccoll adapts his style towards a myriad of clients ranging from the cosmetic beauty industry and fashion houses to banks and ad agencies. All the while keeping an eye on the work and pushing hard to keep his artistic aesthetic interesting. He keeps a solid mindset on what's real and important in life devoting his time free of charge to Breast Cancer network Australia and other charities. Industry recognition granted to Andrew's work include being named the Pulp Magazine fashion photographer of the year, a top ten finalist for the Hasselblad Masters, Qantas SOYA awards, Moran Prize, and Olive Cotton.
Hello Andrew. So what is your story?
Ahh, I suffer from acute OCD or obsessive capture disorder according to my family. Yeah apparently it means I can only think about photography and postproduction for most of the day. I think if I'm getting these sort of reactions from those close to me, maybe I should take some time out. I seriously love what I'm doing though so it's been very hard to balance things lately… I'm working with some great clients on creative stuff and I'm at the point where a lot of my input is taken seriously which is very rewarding on a visual and also an emotional basis.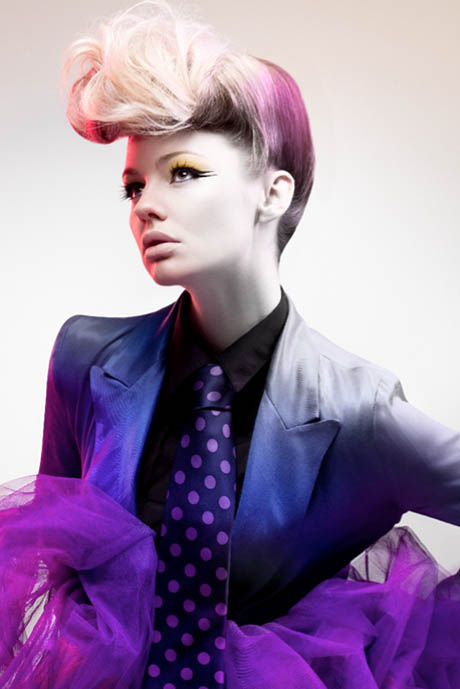 Your portfolio is quite varied and covers many genres of photography including portraits, fashion, architecture and packaging. Do you prefer a specific genre?
Since I started working with photography professionally at around 19 years old, I always had a fascination for fashion. I think I attach myself more to the human content and emotional transference that fashion images can deliver more so than the style and branding side. I like exploring intimacy through capturing the subject's emotions and expressions.
What are the differences in your approach when shooting a fashion model as opposed to a building or packaging?
When I'm working with models I have a distinct feel in mind that I really desire. My aim is to take that feeling and make it so clear to the viewer that hopefully they can feel it too. If my presence in the shot isn't felt then I think it's a successful image as all that's left is emotional transference from the subject to the viewer. Feeling is important you know? With packaging it's just about making the product look as good as possible. If you're shooting drinks and it makes people thirsty, then I'd consider that successful. I think the best product photographers can humanise the inanimate, causing people to feel something about the product or relate to it in some way. Although as good as my packaging work is I don't think it's near there yet. I'm really loving the work of Sebastian Gollings at the moment. I think he's nailing it.
When taking a portrait of someone, what is your thought process and what needs to be considered when deciding the direction of the shoot?
First and foremost, I'm influenced by where the portrait will be. Although this seems a very commercial attitude to the commencement, I do change my view in due course for each session. During the shoot though I prefer the moments in between. Sometimes I'll ask for a certain pose or expression only to shoot while they are thinking about how to do that certain thing. The initial request is usually unimportant. I like trying to shoot subjects lost in thought rather than trying to pose. I'd so much rather capture people as they really are than something fake or posed in the portrait realm. It's a catch 22. We may have full production, a myriad of lighting and other technical setups but still we're trying to capture something real with the best possible technical allowances.
You recently photographed Chopper Reid for Ralph Magazine. Could you please tell me a bit about the shoot and how it came to be?
Ralph Magazine called me and asked if I was available for a portrait. When I found out it was Chopper Read I nearly fell off my chair. So the idea was to shoot him in a meat factory with some rather large knives. Unfortunately Chopper was quite unwell when we shot and I couldn't get the topless tattooed shot I was craving. Regardless we grabbed some chicken blood and guts and smeared it all over his shoulders. To be honest I found him to be quite savvy and easygoing. He took direction really well and we all walked away with some eye fillet and top end sirloin.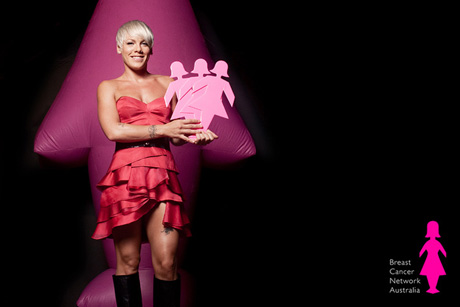 Who would be your dream person to photograph?
I'm getting really into universal symbols at the moment. Things that can be recognised instantly no matter what corner of the globe you're from. In a way photography lends itself to portraying these things, as everyone can visually recognise a photograph. So if it were possible I'd love to shoot someone on a spiritual level that everyone can understand no matter what part of the world they come from. Beautiful things that are amazing to look at and amazing to feel. I don't really care who or what it is… just as long as the thoughts and feelings in the image can be understood. People today attach and adapt themselves so much towards celebrity and although I feature a heap of celebrity faces in my portfolio due to market conditions, I still believe that a true portrait of someone unknown can be as powerful if not more than a photograph of Brangelina. If I had my choice most of my folio would be just unknown portraits, however so much status is given to celebrity today it's hard not to use those images for personal gain and association. It sounds shallow but realistically it's nice to use that to pay off the enormous debt I have from buying so much gear. I've spent so much money trying to get my work to the technical level it's at today. All in all I try to keep my heart in the right place and keep a balance in my work that rewards charity and hope as well as covering luxury and celebrity.
Is it difficult to work as a freelance photographer? Do you have any advice for aspiring freelancers?
I found it quite hard working as a freelancer for years. Especially making the transition from newspapers to commercial to advertising. I know that newspaper photographers are seriously underpaid and many of them have no choice where their photographs end up after their initial run. Photographers deserve to be properly rewarded for their view of events. The best advice I could give is to treat every single shot as something you'd put in your folio. Every single one of my subjects no matter the status gets total commitment from me creatively. Spend time developing your perfect portfolio. Once you have the work ethic, approach your ideal clients with your book. Most of all don't let ego hold you back because there's always someone better out there doing more amazing work. Just do your best.
Where do you feel most inspired?
I get the itch when I look at industry magazines and creative agencies. Seeing amazing artists work definitely motivates me to work. Usually the best time for inspiration is about 2am when I've finished work for the day and I'm finally getting to rest. Probably because I've finally taken a few deep breaths and have a clearer head. On some occasions I spend an hour typing shoot ideas into my phone at ridiculous-o'clock.
What do you consider your greatest achievement?
Beating depression a few years ago. Normally mountains come in other forms but this was one that I'll never forget climbing to the summit of. Depression is all consuming and most people know someone who's been affected by it… it's pretty rude to deal with. I likened it with having a massive uncomfortable blanket covering everything I did down to the second of the day. Bloody uncomfortable and hard to shake until you can get some decent exercise and friends to get you out of the slump. Pretty "depressing" right! I really hope to devote a body of work to a campaign dealing with these issues soon. Normally though outside of this initial comment I'd say my two kids, however I can't take full responsibility for those two gorgeous creatures as most of the effort in production was on the part of my wife Hannah!
What is your set-up? Gear? Studio?
My workhorse is my Canon EOS 1Ds Mk III. I only use prime lenses. Sometimes I'll hire the Hasselblad H3D which I love but can't afford yet. I use Elinchrom lighting as my father taught me to light with their stuff and it's pretty sweet. I love my Ranger and 27″ beauty dish. For post work I use Lightroom for all of my colour and tonal work and then retouching in Photoshop. I remember I was about 16 when my Dad bought a copy of Photoshop 2 home and I was instantly in love with the endless possibilities. Today however I find it hard to let other people do my post work, however if I have to I really appreciate Aaron Foster's work from studioadfx.com
What are you working on at the moment? What is next for Andrew?
I'm working on a heap of new projects at the moment. Commercially Dulux, Cruiser, NAB, Anthea Crawford, Jack London, and personally I'm working on some very technical "geek" time photography concepts. I'm heading to Japan this week to shoot some seriously high-end technical stuff with one of my great mates Ben Thomas of the tilt shift City Shrinker fame. We're putting together some really nice conceptual work that should float well on future exhibiting streams… The first being Art Melbourne in June so if you're around head down for that!
All Images Copyright Andrew Maccoll.