Response: What does the word identity mean to you?
AUTHOR: Desktop

Published: July 5, 2013
Back in April, Desktop took a broad look at the concept of identity, and the ways in which we come to define ourselves on both the national and personal scale.
To further explore this concept, we asked six people from a variety of design backgrounds to share their take on this concept by asking them the question "What does the word identity mean to you?". Due to space constraints in the magazine, some of these responses had to be edited – however we are publishing them all in full here. Our guests for this edition of response are Wally Olins, Julian Melhuish, Bobby Solomon, Vivien Sung, James Goggins and Dominic Hofstede.
Wally Olins
wallyolins.com
I just had lunch with two friends and we spent a great deal of time talking about what brand means. One of them said that, as far he was concerned, brand was a superficial, trivialising word to describe the complex, sophisticated and broad-ranging activity in which we are engaged. We are identity consultants. Identity, he said, is an intrinsic part of the human condition. We all belong. We all need to belong. And we all need to demonstrate our sense of belonging – and brand is a contemporary, commercial manifestation of identity.
Well, that's all fine and I agree with him. The problem is that most CEOs are a bit baffled when you talk about working with them on their identity. They don't want to hear about Imagined Communities by Benedict Anderson or The Invention of Tradition by Eric Hobsbawm. For most CEOs brand equals money and money equals profit.   That's why they prefer to use the word brand. They can't say, "my identity is worth $x million".  Of course, like many people, I find the word brand trivialising and superficial but I don't know that identity or, for that matter, reputation is any clearer.  All three words are a bit amorphous and misleading.  Once upon a time we did call ourselves identity consultants. I liked that much better. But we're stuck with brand now so we've got to make the best of it.
Julian Melhuish
churchwardmelhuish.com
Mrs Melhuish is unwell. Her identity, once so clearly defined: School Principal, Mother, Committee Organiser, Dinner Party Host. Alzheimer's is the enemy of Identity. It illegally hacks into her brain (at night?), erases files, puts documents in the wrong folders and fucks up the hard drive. We are, after all, merely the sum of our experiences, we hold these in our memory, and this forms our Identity. You can of course reinvent yourself, change your name, move to Nepal, start drinking camomile tea, but the older you get the harder it is to rewire who you are. Childhood aint finished with you yet. Which brings me (as it often does) to graphic design. David Bowie's new album cover (designed by Barnbrook) simultaneously looks to the future, while glancing at the past. Brilliant work, particularly for a client who's changed his identity more times than I can remember.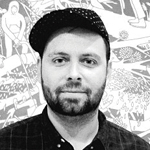 Bobby Solomon
thefoxisblack.com
I think of identity as a distinctive set of traits and characteristics that define a person, object, or brand. The key part in that sentence though is being distinctive. An identity that's unique sets it apart and makes it special. This could be the way a person dresses, the subtle curve of an iPhone or a pair of golden arches. One of my favorite example is the 2012 Olympic logo by Wolf Ollins. When it came out I hated it, I didn't understand it, and I couldn't believe what they'd done. In hindsight it's the perfect example of identity because it was so unique. It was a huge risk for Wolff Ollins and the city of London to take but it paid off. You can think of the distinct look of the 2012 London Olympics logo, but could you tell me what the 2008 logo looked like?
Vivien Sung
viviensung.com
I think of Identity in two contexts, one in the personal context which is a rite of passage in life and the other visual identity in a design context. I find there are many similarities between the two – both involve initial stages of questioning, discovery and synthesis – looking at the past, present and future and larger social and cultural contexts to find answers. Both come down to defining the distinct characteristics and value in an individual or organisation. We all express our identities visually – in the clothes we wear, the brands we buy and through social media. In an identity system, this information is synthesized into visual language (logo, colours, typography, brandline) to represent the core essence of an organisation.
James Goggin
practise.co.uk
Identity is an ambiguous term. There are particular social markers we all use to establish identity: one's birthplace, one's nationality, the city one comes from. There is the obvious importance placed on how each of us look and what we wear: we all judge books by their covers whether we like it or not.
But ultimately our true identity should be established by who we are: what we do, how we act. Not by how we look or what we say we do. You could apply this same criterion to the relationship between graphic design and the organisations we make identities for. You can design a clever logo and write an aspirational mission statement. But it doesn't really mean anything unless the organisation actually makes great products, provides an excellent service, runs an engaging programme, or produces quality content. Identity is ultimately about walking the walk, not talking the talk.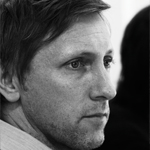 Dominic Hofstede
hofstede.com.au
If there is a word which sums up the current challenges and opportunities facing contemporary identity designers, it is 'responsive'. Technology has given rise to a paradigm where adaptation is the requisite skill for business survival, and dynamic identities are one visible outcome; the 'one logo is never enough' approach. We, as a studio, have also championed the need for flexibility over rigidity, but I am beginning to wonder whether in these times of constant flux, stability and predictability are more applicable (and more desirable). Perhaps, instead of responding to change with more change, we should aspire to something resembling Paul Rand's definition of quality: 'truth, not deception, ideas, not techniques, the enduring and not the ephemeral'.
—
This feature was first published in Desktop #292 — Who Are You?
—
Enjoyed reading this feature? You can find more like it inside Desktop magazine. Take a look at this month's subscription special.