The top 10 Australian logos of all time
AUTHOR: Desktop

Published: June 18, 2012
As featured in the May 2012 issue of desktop, we're pleased to announce our Top 10 Australian logos of all time, to be revealed here on our website over the next few weeks. Votes were tallied from an online readers' poll, plus from the votes of our panel (and before you ask, no, they were not allowed to nominate their own work).
Some choices you will agree with, and some you won't, some logos you will love, and there might be a couple in there you will hate, but one thing is for sure, the results offer a fascinating insight into the history, trials and trivia of some of Australia's favourite (and most controversial) logos.
As mentioned, over the next two weeks we will be counting down the top ten logos right here on our site. The logo histories were researched and written by Larissa Meikle and Estelle Pigot.
———-
The judging panel:

Andrew Ashton
workartlife.com
Andrew Ashton trained as a traditional designer and offers over 20 years' communication design practice. He has worked with a diversity of clients – corporates, government leaders, philanthropists, thought leaders, artists, educators and entrepreneurs, bringing together outcomes in brand development, communication tactics, conceptual thinking, writing, art direction, image making and craftsmanship. Andrew is the chair for the 2012 Australian Design Biennale.

Ken Cato
cato.com.au
Ken Cato is chairman of Cato Purnell Partners, established in Melbourne in 1970, and now with dozens of offices worldwide. His work has earned him an international reputation and encompasses all facets of corporate and brand management and design. Ken's work is represented in museums and galleries throughout the world, and he is a longstanding member of Alliance Graphic Internationale and past AGI President (1997 – 2000).

Mark Gowing
markgowing.com
After 10 years of experience across a variety of design mediums, Mark began his own design practice in Sydney in 1997. Mark's work is driven by the belief that design is as much about feeling as it is understanding. Mark has created engaging communications for clients such as Hopscotch Films, The Weather Channel and the University of New South Wales Press.

Hans Hulsbosch
hulsbosch.com.au
With a local practice spanning more than 24 years, Hans Hulsbosch and his company have been responsible for some of this country's highest profile branding projects, including Qantas, Woolworths and, in 2011, Virgin Australia and Masters. Hans continues to collaborate with some of Australia's most iconic companies, producing highly recognisable and effective work that receives numerous international accolades and awards.

Jason Little
jasonlittle.co
Jason Little is the creative director of Re, a branding and design agency. For the past six years Jason has been at Landor Associates Sydney and more recently Paris, heading up the 60 person office. He has worked on major identity schemes for destinations, corporations and organisations and has received numerous awards and accolades over the years.

Zoë Pollitt
eskimodesign.com.au
Borne of a lifelong dream to create an agency where design and creativity are paramount, the now-14-year-old eskimo is considered one of Australia's leading creative studios. With co-founder, college buddy and partner extraordinaire Natasha Hasemer, and a handpicked creative team, Zoë and eskimo specialise in branding, campaigns and design for premium markets with clients they love.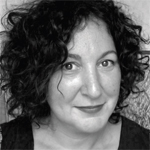 Fiona Sweet
sweetcreative.com.au
Staying true to her original vision of a small studio with big ideas,  Fiona has created a niche for Sweet Creative that has not only set her apart, but made the creative world sit up and take notice. With highly creative design solutions and smart strategic branding, Sweet has attracted a client base eager to take risks.