Things on Friday with Brodie Lancaster
AUTHOR: Desktop

Published: March 20, 2015
At the end of each week we'll be rounding-up the best things we saw or did or stumbled upon over the past 7 days. This week, Filmme Fatales editor, Rookie staffer, The Good Copy senior editor, Rooftop Cinema managing editor, and International Photography Festival producer (holy smokes!) Brodie Lancaster brings you this week's Things on Friday:
—
'Art, selling out, and the audacity of wanting it all' — a blog post by Minna Gilligan
Minna is a Melbourne-based artist, a contributor to Rookie and a good friend of mine. As well as creating incredible artwork that has been collected by the National Gallery of Australia, featured in the upcoming anthology Babe and noticed by Hardie Grant (who will publish her first book later this year), Minna has a super strong social media presence and will sometimes take on collaborations with brands who have projects that make sense to her practice and who want to pay her well for her work. But, as we're constantly reminded, the greatest taboo in the art world is money and Minna has been made to feel like less of a fine artist because of these commercial jobs. Rather than taking the criticisms as a given, she wrote this incredible, assertive and totally bad-ass post on her blog. Choice quote:
"I can see how some may believe I'm not treating it with the appropriate reverence or respect. However, I think these notions are becoming increasingly irrelevant. I don't believe it's okay that I be persecuted for promoting my work through a neatly presented personal brand. I don't believe that I should be persecuted for utilising a number of my skills in different mediums to make work, and I certainly don't believe that I should be persecuted for taking on a handful of considered commercial projects for money that I need to live my life the way I want to."
—
Bury me in sticky lamb on a breakfast menu
I'd wanted to check out Magic Mountain – the new all day, all night eatery next door to Boney – since it opened, and on the weekend I headed there for breakfast. And oh my gee did it deliver. I sat in a sunny window seat and had this incredibly filling but light Thai brekky with a frothy iced coffee on the side while I kept working my way through Roxane Gay's book Bad Feminist. The space is beautifully designed, the menu is incredible and the staff were all relaxed and attentive. I am a total convert. Also I have a lot of feelings and opinions about Bad Feminist!
—
The Blackmail Offline issue #2
Every morning I get coffee and a bagel from Everyday Coffee. I like it there for a lot of reasons, namely: the food is good, the coffee is great, the staff are my buds, they're normally playing either Kanye, Drake or Kendrick, and it's right next door to my office. Also, they have an immaculately curated reading shelf with heaps of books and magazines I like and heaps that I've never heard of but I will probably like because I trust the taste of the people in charge of selecting the shelf's contents. This week I picked up a copy of The Blackmail's second print mag Offline. My friend Max has a story in this issue about the local skaters he grew up around, and it was one of my favourite things Max has ever written. I ordered my coffee, read this great story, and by the time I was done my breakky was ready. I went to the office and told Max how much I loved his story, and have thought about it a lot since then.
—
Kanye is tweeting again
Between praising his main woman's Twitter follower count and longevity in the notoriously short-lived reality TV genre, and announcing that his literally HOT Brit Awards performance would be the first official video from his new album, So Help Me God, this has been a big week in the normally-reserved social media life of Kanye West. I watched this performance on the Brits livestream and it reduced me to a hyped puddle of fierce feelings. Since then, it's been near-impossible to find online, and now we know why: Ye loved it so much he is releasing it himself! If anyone knows that you can't bottle lightning, it's Ye, so you might as well take ownership of your greatness rather than trying to recreate it. "I felt the Brits performance captured the energy of the record," he tweeted.
—
The Best Exotic Marigold Hotel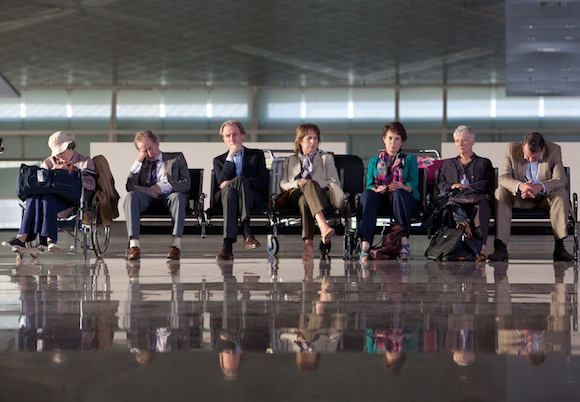 I'm going to see the sequel to this 2011 septegenarian rom-com tonight and I am so excited. I have missed out on so many laughs and imaginary embraces in the years since it came out and this week, when I watched the original for the first time. Bill Nighy can get it, now and forever.
—
http://www.brodielancaster.com/