Wish You Were Here
AUTHOR: Desktop

Published: June 21, 2010
Avant Card has 25 staff working to provide over 20 million postcards a year into almost 1,500 locations nationally. We caught up with Pat Mackle, founder and managing director of Avant Card to learn where her passion for postcards came from…
Hi Pat, please tell us a bit about Avant Card and how you fell into the postcard business?
I first saw the postcards when I was traveling through Europe on a holiday in 1991. I thought the concept was amazing & when I got back to Australia I applied for a Government grant to get the business started.
What creative experience did you have to become a postcard connoisseur?
Having a good eye from being an avid photographer plus working in the film industry in the field of picture editing. From this experience I developed an acute attention to detail and how images worked together. Also I think that being a big fan of postcards for many years, both sending & collecting them has contributed to my eye for what images work creatively.
What makes a good postcard, how does it go from being a simple postcard to a collectable or piece of art?
There are many reasons behind a good postcard campaign – firstly and of extreme importance: the image has to resonate with the audience that it is intended for, so it needs to communicate to them quickly by being either striking or beautiful, arouse curiosity, thought provoking or humorous.
What is the process in your office for getting the postcard right?
We have a design studio with a Creative Director, Production Manager and a Senior Graphic Designer – plus me with 18 years of experience in seeing a myriad of images come through our doors. We check every piece of artwork that is submitted and we make suggestions on how the artwork can be improved to suit the medium.
How do you rate the success of a postcard and what have been some of the best received campaigns to date and why?
Firstly success is seeing them fly off the display stands – second is the client receiving increased activity as a result of their campaign. Best received campaigns are the ones that are attractive, beautiful, eye-catching and ones that are interactive. The spinning wheel card we did for the Commonwealth Bank was incredibly popular, the series we produced for the movie Alice In Wonderland for Walt Disney Pictures, along with the recent Toy Story cards have also been incredibly popular.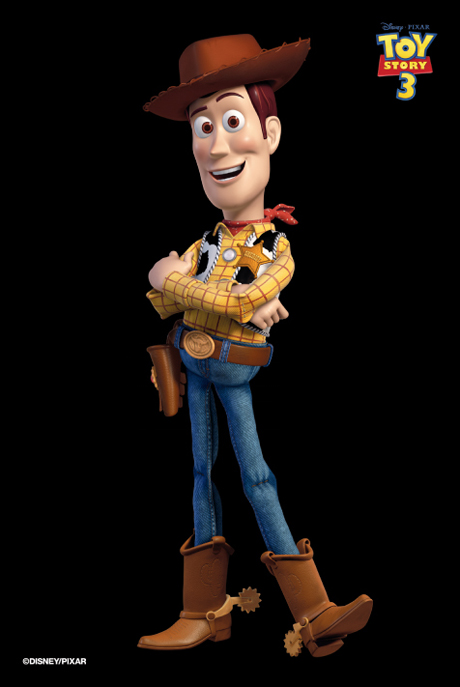 Do you know of any dedicated Avant Card collectors? Is there anyone that has the entire set?
There are thousands of collectors – we receive calls, emails and letters daily about requests for sending out postcards they are missing. All the cards are numbered – currently totaling 14,000 unique campaigns. We keep a record of every card we have produced, the State Library of Victoria also house a collection of our cards in their vault.
The products are now not only in cafes but also in universities, schools and tourism provider businesses. Is the distribution element to Avant Card the major focus and do you target placement based on campaign message and audience?
We offer clients a choice of venue types and our Campaign Managers put proposals together and pitch which venues are suitable for the target market the clients need to reach. The message is the medium and campaigns have to appear in the right venue types in order to communicate to the intended audience. Our choice of venues is very broad, that's why we offer heavy weight national campaigns or we can specifically target certain locations.
This advertising medium has become such a direct way to get in front of so many sets of eyes that you now also have your own industry judged awards, the POSTCARD OF THE YEAR AWARDS. What are they judged on and what does winning one of these awards mean to a winner?
Now in its third year, Avant Card's Postcard of the Month is decided by a guest judge. Each month, an expert in the field of advertising is invited to judge the winner. They decide if it's a great branding or response campaign, highlighting why the postcard works and what makes the design appealing and successful. Each month's winner then competes for the prestigious title of "Postcard of the Year". In May 2010 all monthly winners will be judged by our 12 esteemed judges from around Australia. The overall winner will receive a trophy and a free postcard advertising campaign worth $20,000.
Each postcard is judged on the following criteria:
• Insight shown into the product, brand or target audience and how this is executed
• The postcard creative and any special executions used
• The campaign strategy i.e. branding, response or call to action
Where does Avant Card go next and how do you take it further?
Aside from a standard postcard campaign, we offer a range of special applications, like 3D cards, scratch'n'sniff, and cards impregnated with seeds so they can grow – the limit of what we can do is endless. We also offer Mini-Mags & Folded Posters, so long as it can fit into the postcard pockets we can distribute it. We have an interactive website where you can send e-cards & in development is an app for iPhones that alerts people to new card releases & tells them where they can go to get the latest set of new cards – and it will enable them to send the postcard via the iPhone. I have a host of other ideas that are in seed stage, and the future is looking very rosy for Avant Card. Never forget that the best things in life are free.