A visual journey through rural Australia
AUTHOR: Desktop

Published: April 15, 2016
Australian photographer Kara Rosenlund pays ode to Australian rural homes in her latest heartfelt and visual book, Shelter: How Australians Live.
Rosenlund was on a solo holiday in Australia when she came across a dilapidated, but still handsome, farmhouse on the outskirts of Gunnedah. The building and the landscape it sat on inspired her to photograph and celebrate Australia's authentic, intriguing rural homes and the people who live in them.
---
To find the houses she wanted to document – buildings whose beauty and charm told their own story – Rosenlund wandered off the beaten track, across regional and remote Australia. It turned out to be a year-long visual journey, across all the states in Australia. She met up with people from various backgrounds who pointed her to different buildings – from the abandoned cottage saved from decay by its determined new owners to the shipping container repurposed into an eco-friendly dwelling.
She decided to put together the book Shelter: How Australians Live, which was launched in October last year.
"I wanted to celebrate the Australia I see and love, which I hadn't seen down before in an elegant way. It was important to me to document these interiors in an authentic and almost social documentary way with no styling, just real and beautiful," she says.
The 256-page hardcover book features full pages of stunning photographs of the interiors, landscapes and portraits of the homeowners and tells a visual story of Australian homes. Each image gives the reader an intimate glimpse into the houses' history and the landscape it sits on.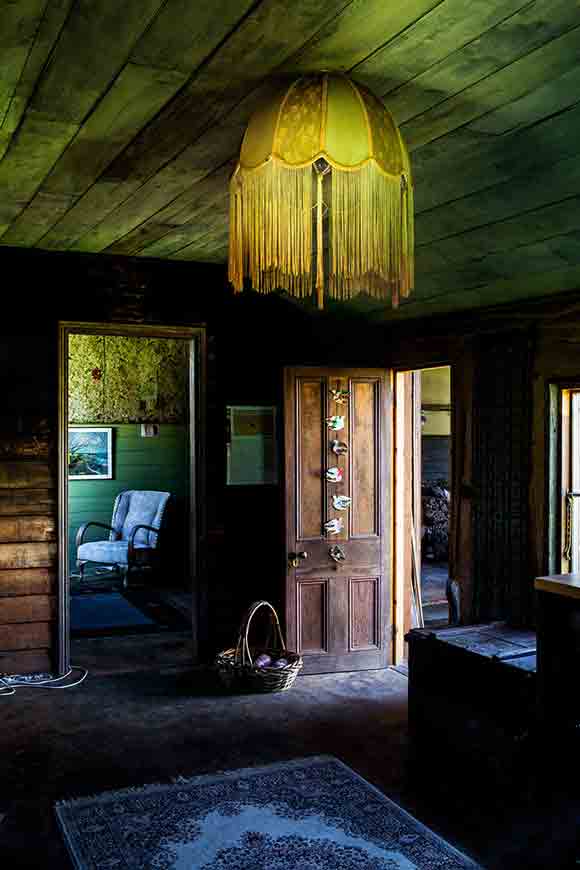 Rosenlund tells desktop that she compiled the book by following the thread of storytelling. "I worked very closely with the designer. I wanted the pages to be full, with no fancy layouts. It was important for the imagery to speak strongly and also have nowhere to hide behind the layouts. I wanted the images to pair off the pages and for the view to fall into the journey of the story," she says.
Named "a modern day Martha Stewart" by UK interiors bible ELLE Decoration, Rosenlund was the youngest winner of the acclaimed Canon Australian Institute of Professional Photography 'AIPP Photographer of the Year' title and has built a successful career freelancing as a photographer and stylist for magazines and advertising campaigns. Her work has appeared in prestigious exhibitions and has been acquired in permanent collections locally and abroad, most notably a solo exhibition at the Sydney Opera House.
---
Copies of Shelter: How Australians Live and collections of photographic prints from the book are available here.