Collider has new work in print for Sydney's biggest arts groups
AUTHOR: Desktop

Published: October 16, 2014
Sydney-based film and design collective Collider, tackle a spectrum of projects ranging from design, to post-production and VFX. They've created identities and print collateral for some of the largest arts groups in Australia, to retail and editorial. Now loaded with home-grown projects taken on during 2014, we snatch a look at some of the most recent releases from the multidisciplinary studio, below:
—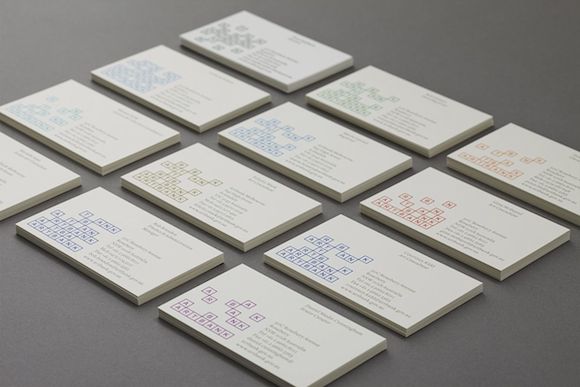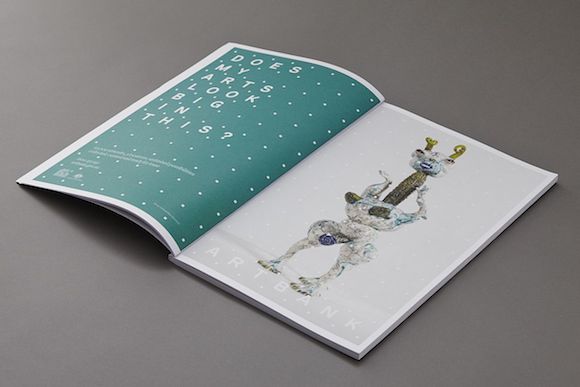 Artbank identity
Collider rebranded the 30 year old organisation to better represent it as a more engaged and progressive organisation. The identity was created to reflect "the collecting and sharing nature of the company and its inherent adaptiveness to contemporary creative culture in Australia." A highly modular but intrinsically dynamic identity forms the basis for the collateral suite.
Scanlan Theodore identity
Collider was asked to rebrand one of Australia's premium fashion labels, Scanlan Theodore. No longer 'Scanlan & Theodore', the studio worked with the label to redefine its word mark and bring a "thoughtful and consistent approach to all of their corporate and retail communication." This included the production of online packaging, clothing tags, labels and store signage.
Sturgeon issue 1 & 2
Sturgeon is a recent biannual magazine edited and published by Artbank, available from bookstores and newsstands nationally. After a successful rebranding of Artbank early in 2013, Collider was commissioned to establish Sturgeon's logotype through to art direction and design of the publication. The studio note that, "type is set confidently with acute clumsiness, providing a contemporary slant (and intrinsically Australian tone) to an otherwise traditional layout." Typography remains set to a formal 2-column grid in issue 2, (with occasional variation) to accommodate the diverse range of works throughout.
Scanlan Theodore 19th Biennalle of Sydney
Following the rebrand, a simple print piece was created for Scanlan Theodore customers to support an upcoming Biennale. Two specific artists, Mel O'Callaghan and Tori Wrånes were chosen to be featured in print by Scanlan Theodore as they were "best aligned with their philosophies". The studio collaborated with photographer Steven Ward to shoot the installed work.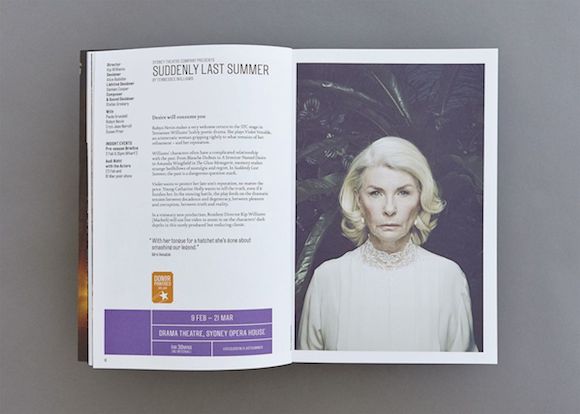 Sydney Theatre Company program identity 2015
With a stellar lineup for 2015 including work from artists such as Cate Blanchett and Geoffrey Rush, Collide's fourth year working with the STC team needed to inflict a memorable impact. The studio art directed the full suite of imagery, and also "created a dynamic landscape pattern that helped illustrate the traversing theme of the season and built on and refined the existing key collateral pieces from 2014".
—