Create Awards 2014: The Website shortlist has been announced!
AUTHOR: Desktop

Published: August 7, 2014
Now in its 10th year, the 2014 Create Design Awards is celebrating the thin line between what makes design and what design makes. And twice a week, we will be announcing the shortlisted entries for each category. Today, we've already announced Signage & Display, and below, it's Website.
This year's shortlisted entrants for the Website category include Bigfish, TinyHunter (previously, Philter), Headjam, Reactive, Lava Digital and Büro North.
The judges were looking for outstanding web design, including form and functionality, usability and accessibility, and unique use of the medium.
The shortlisted entries are listed below. Head over to createawards.com.au to see the images and rationales for each entry in full.
Studio: Büro North
Client: The Pancake Parlour
"The Pancake Parlour required a refreshed digital strategy with a strong focus on marketing social media content and creating connections between their in-store experience…"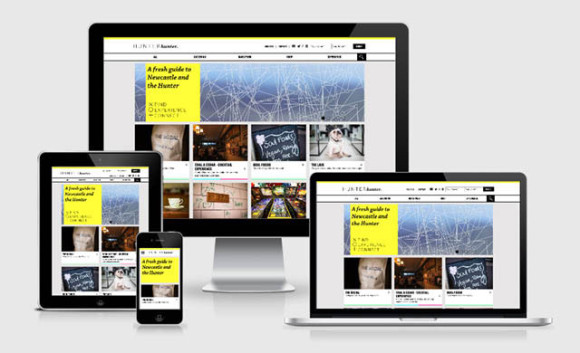 Studio: Headjam
Client: HunterHunter
"The Hunter region is undergoing radical cultural shift, becoming a cosmopolitan hotbed and producing hip, vital grass roots bespoke and service based businesses…"
Studio: Reactive
Client: AGDA
"The new Australian Graphic Design Association (AGDA) website was designed to provide value to existing members and generate new registrations…"
Studio: TinyHunter (previously, Philter)
Client: NSW Ministry of Health
"NSW Ministry of Health approached Philter to create an engaging and relevant website to support young people 15 – 24 years olds in NSW to practice safe sex. We embarked on the exciting journey to ensure a departure from traditional government websites to one which would provide cut-through with a target market which is constantly bombarded with marketing messages…" 
Studio: Bigfish
Client: Queensland Ballet
"The challenge was to bring in the various elements of Queensland Ballet's operations including shows, classes, training and community engagement and allow Queensland Ballet freedom to control content on the site…"
Studio: Lava Digital
Client: 50 Degrees North
"..we created a stylish site drenched in striking travel photography, with a crisp user interface that allows easy engagement with the site and a seamless booking process…"