Create Awards 2015: our first judge announced
AUTHOR: Desktop

Published: April 27, 2015
Introducing the first of our judging panel for the Create Awards 2015: Jack Mussett.
Jack is creative director & principal of award-winning Melbourne-based creative studio Motherbird. The studio has worked with a variety of clients including MTV, Qantas, Mushroom Music, Chunky Move and Nickelodeon. Motherbird was recently named one of the Top 10 Design Forces in the country by Design Quarterly magazine.
Jack is an active member of the design community, contributing regularly to national and international design publications, while being asked to speak at a score of events. From 2010-2014 Jack was a member of the AGDA Victorian council, which included a term as Chairman.
—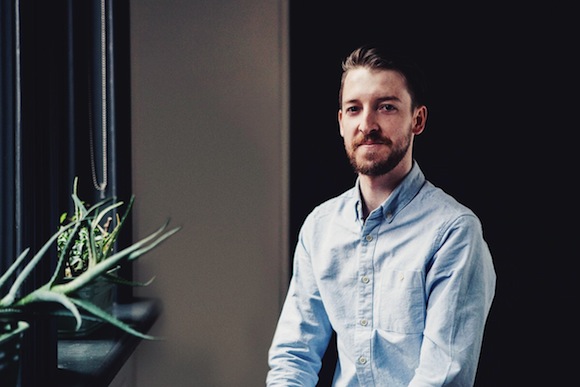 What role do awards play in developing Australia's design landscape?
Awards raise the level of design through rewarding those who have pushed boundaries, challenged norms and produced outstanding design outcomes. They showcase design excellence around the country, allow the industry to see who is setting the standard and give designers something to aspire to. Awards help reaffirm that the work that we are producing in Australia is worthwhile. They also create positive energy within the industry, rewarding teams that have worked incredibly hard on these remarkable projects.
What can awards nights do to push the top work produced within our industry, outside the graphic design circle? What possibility might there be for this to influence business, industry or collaboration?
I'd like to see clients get up on stage with the award-winning designer. More often than not, successful projects are driven by a strong collaboration and understanding between designer and client — good clients bring out the best in a designer. Why not reward them for their decision making and bravery? If we can include those who work with designers at awards nights they will see the value of how strong partnerships lead to successful projects.
How might the design profession and those working within it benefit from this kind of industry show of celebration and recognition?
I believe by including those who work with designers in the awards process, it will create a shared understanding between designer and client about what it takes to create award-winning design outcomes. Any client would be proud if their project won an award, and if they're being rewarded for it then hopefully, in turn this would create an environment where we have clients striving to win design awards. If you're a marketing manager with a score of design awards, surely this is a positive thing going into any job interview.
When responding to other people's work, what characterises excellence for you?
Design excellence is about pushing boundaries, going into the unknown, and not being afraid of the consequences. Great projects are bold, daring and make you feel something either through clever thinking or captivating imagery.
I admire projects that have humour and attitude, and those that don't mind being disruptive to reach a goal. This is a hallmark of any project that is not suffering an identity crisis. If you try to please everybody, you'll please nobody at all.
Furthermore, a strong idea is paramount to any successful project — without it you just have graphics. With a plethora of visually engaging projects out there, it's very difficult to create a point of difference without an idea.
How can we judge 'the best' work? How else can the quality of a piece of design be judged?
Awards judge the best work from the work that gets entered. Defining 'best' is also a difficult concept to fathom. There's plenty of aesthetically challenging work out there that has been incredibly successful in many ways. When design work is judged, there is rarely any measure of impact involved. A lot of award winning work always looks like award winning work, but how do we know it was a successful piece of design? There's definitely scope in there to have design effectiveness measured through calculated sales, people reached, lives changed or money raised.
Has there been a point in your career when an industry affirmation or recognition has influenced your thinking, your practice or your professional development?
About a year after we started Motherbird we won the 2010 SOYA (Spirit of Youth Award) for best creative under the age of 30. As quite a sought after award, it gave us the confidence and affirmation that what we were doing was worthwhile and appreciated. The award came with a year-long mentorship with New York-based creative Deanne Cheuk. The advice and guidance we received from her has been irreplaceable in the development of the studio.
—