designEX 2013 – register
AUTHOR: Desktop

Published: March 6, 2013
Melbourne-based trade event designEX is celebrating its 25th anniversary this May. The event provides an annual platform to share inspiration and innovation within the local design industry, showcasing new work and products from brands across textiles, furniture, hospitality, architecture, surfaces and finishes, flooring, and bathrooms and kitchens. While not strictly graphic design focused, the event is a chance to view trends across the local design industry as a whole.
Returning to designEX this year is the NEST Showcase, curated by design consultant and journalist Anne-Maree Sargeant, providing 14 independent furniture, lighting and object designers to introduce new products in a commercial environment.
Sargeant is also involved in the HIVES showcase – a exhibit of products pushing the boundaries technologically, but also aiming to minimise environmental impact. This year's work will be themed as 'collaborations' and 'innovation'.
designEX runs from Thursday 30 May to Saturday 1 June 2013 at the Melbourne Convention and Exhibition Centre. Entry is free to industry professionals who pre-register before 5pm on Wednesday 29 May 2013. Register online now.
More details about the program will be released soon.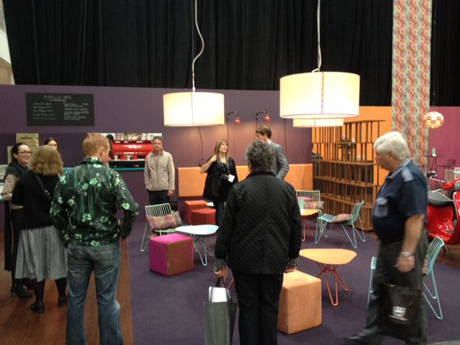 Images above from designEx's website.