The Graduate: A Toolkit for Starting Your Design Career
AUTHOR: Desktop

Published: June 5, 2014
desktop have unleashed an iBook just in time for you to tie up the semester, primp your portfolio and pack a briefcase.
If you're a graduate, you may be tackling two of the most confronting questions in your professional life: How do I get a job? Am I ready to work? The lucky ones will already be gliding through internships and beginning paid gigs, but for most of us our road will be a little bumpy and require planning and perseverance.
Luckily, at desktop, we have compiled a valuable collection of resources including tips and checklists for newbies who are trying to find their feet in the world of work. Frustrating clients, bland briefs and impossible deadlines are all a part of the profession, hopefully we can come to the rescue with some handy hints from the pros.
"It is useful to remember that this journey, like all journeys, begins with a single step. Sometimes these will be easy and sometimes they will be a struggle. As you learn more, your steps will become more confident, more purposeful and much wiser than before, but until then, keep the forward motion going, keep ticking off these checklists, and you give yourself the best chance." —Bonnie Abbott, desktop editor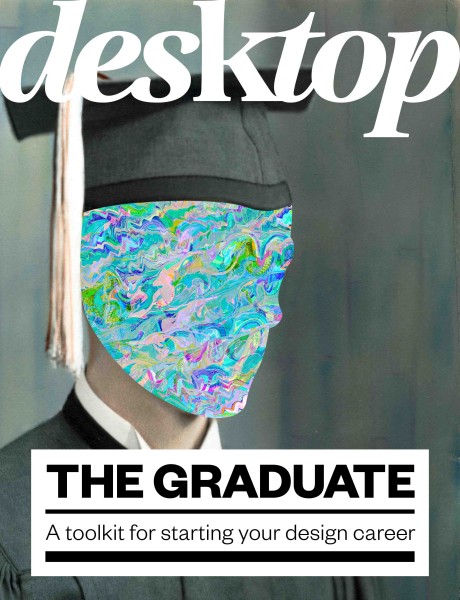 Download a copy of desktop's The Graduate: A Toolkit For Starting Your Design Career here (for iPad) or here (for all other devices) for a student budget-friendly $4.99!