Milton Glaser's new icon confronts the effects of global warming
AUTHOR: Lucy Waddington

Published: August 13, 2014
Renowned for the ubiquitous "I Heart NY" logo, Milton Glaser has turned his creative abilities to more pressing social issues. After creating a poster in support of Architecture for Humanity's effort to rebuild the Tohoku region of Japan, Glaser is now raising awareness about the imminent decline of the earth's health as global warming proliferates. With shadowed glow-in-the-dark badges, the campaign is an ominous reminder that "it's not warming, it's dying."
With a slip of green peeking through the darkness, each badge represents an aerial view of the globe being swallowed by fatal contamination. Supporters are encouraged to buy five for $5, keeping one and sharing the remaining four with friends, family and colleagues – with all proceeds being put towards further production and distribution. Glaser hopes that the badges will become omnipresent much like his infamous graphic that is now inseparable from New York City, making it difficult for the message to go unnoticed by the "masters of the universe." Those wearing badges are also invited to post pictures of themselves and share it on their social channels using the hashtag #itsnotwarming.
As acting chairman and faculty member at New York's School of Visual Arts (VSA), Glaser has also chosen to display a large-scale poster with the campaign slogan on the exterior of the school's East 23rd Street building. Badges will also be distributed for free across each campus across the US, sharing the message with a network of institutions that are apart of the Association of Independent Colleges of Art and Design (AICAD).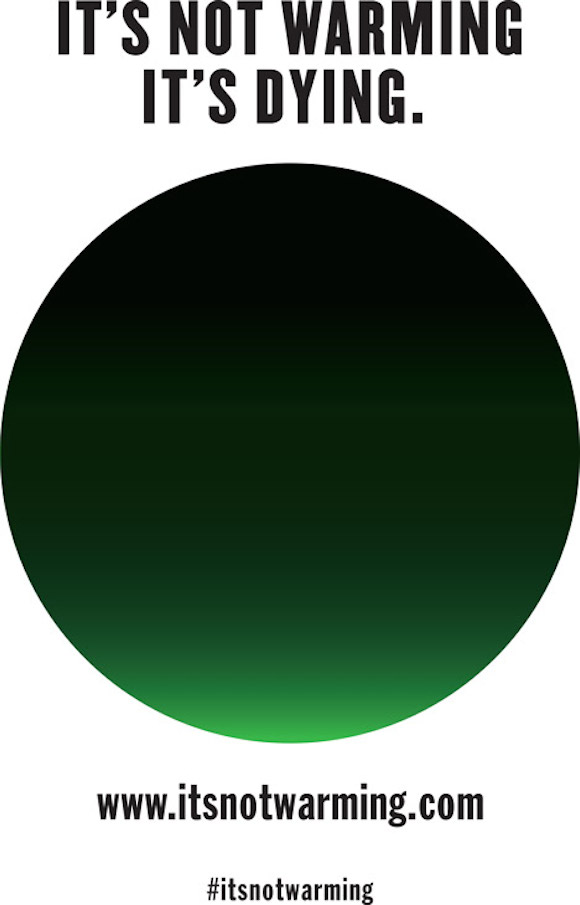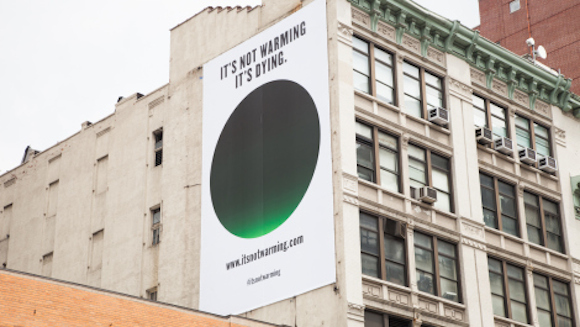 Badges are available for purchase from the campaign website, here. Live updates on the progression of the campaign, news updates and scientific reports can be followed via Twitter, here.