Out Now: Desktop #296 — Mind Your Head
AUTHOR: Desktop

Published: August 1, 2013
—
Do you train for passing tests or do you train for creative enquiry? —Noam Chomsky
—
It's here! Our annual education issue is out today. Desktop #296 — Mind Your Head is both a sage teacher and zealous student — we are answering questions, gathering information and presenting advice, as well as seeking counsel, uncovering the unknown and proposing the undone. Ideas, catalysts, challenges and collaborations fill the pages as we explore the contemporary modes of design education and exposure. As the phrenological cover suggests, this issue is looking beyond traditional schooling, as graduation doesn't draw a line under learning, but draws one through it — there is always more to discover, many new ways to share it and billions of minds waiting to learn about it!
We ask Steven Heller, Veronica Grow, Aaron Gillett and others what is missing from design education. Lorena Mercado writes about teaching creativity and passionately discusses the failures of the NAPLAN system. The crew from Sex, Drugs and Helvetica discuss learning with Moon's Linda Jukic, all offering different ideas from their varied design backgrounds.
"Raising questions is where change begins. By asking questions we can create new possibilities and experiences…. we can figure out ways to give people options to see the world in different ways."
Suzanne Boccalatte talks about the insight, curiosity and questioning required to communicate effectively and create work with enduring courage and wit.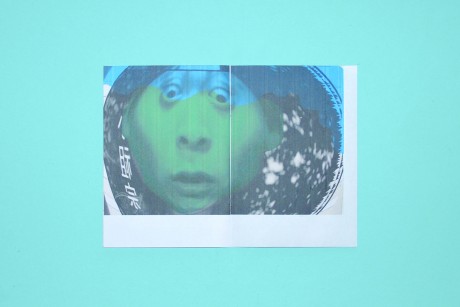 "Repeat yourself. If you like it, do it again. If you don't like it, do it again."
We identified four Australian design 'Masters' — Michaela Webb, Dominic Hofstede, Dominic Forde and SouthSouthWest, and paired them with four 'Apprentices' over an original brief and documented what happened.

We take a look at the unequalled Fabrica research centre in Italy in Open Day and their incredible residencies available across creative disciplines, which you can apply for!
We put on a display of Mark Gowing's posters for UTS design lectures.
Along with the regular reports, we have included a Design Course Guide for those who are starting out or starting again. For those of you well into the profession,  we also have the first batch of shortlisted entries for the Create Awards! We announce all the projects that are in the running for an award in the Identity, Illustration, Emerging Talent and Packaging categories.
Pick up a copy and celebrate the perpetual shifts in learning, teaching and experimenting with us, for all the opportunities and experiences they allow.
—
Desktop #296 — Mind Your Head is available now from Mag Nation, Beautiful Pages and other fine stockists of magazines around the country.
Prefer to have issues delivered to your door? Subscribe today!
Get Desktop digitally via Zinio, Google Play, Nook (US), and Nook (UK).