Pause Fest 2012 – program
AUTHOR: Desktop

Published: September 19, 2012
Pause Fest, now in its second year, is focused on bringing a range of digital projects, workshops, talks and installations to the digital community in Melbourne. In fact, this year's program includes 14 screenings; 6 industry workshops, 8 interactive projects and a range of speakers.
You can download the full (very extensive) program from Pause Fest's website:, but here's a small round-up of a few highlights over the four-day program, which runs from 8 – 11 November at varying venues in and around Melbourne.
SPEAKERS
Saturday 10 November, from 10am

Mark Simpson
creative director, Sixty40
Mark Simpson is the co-creative director and founder of Sixty40. He directs any combination of live action, 3D, 2D and stop motion, integrating them all visually, technically and where possible, meaningfully.
Jason White
executive creative director, Leviathan
Specialising in creating large-scale visual experiences Leviathan are champions of breakthrough design and branding. Leviathan collaborated with V-Squared labs on the breathtaking Amon Tobin ISAM visuals. With Jason's creative direction and solid business relationships, Leviathan have emerged as an industry leader in creating phenomenal visual experiences.
Jeremy Boxer
director of Vimeo Festival+Awards, creative director of Vimeo
Jeremy has been working in the digital filmmaking world for over 15 years and he splits his time between London and New York, working on Vimeo's creative and editorial strategies. Jeremy is also the director of the Vimeo Festival + Awards recognising the most creative and original videos online and their makers.
SCREENINGS
Future Motion
7pm
Friday 9 November
Hoyts Cinema, Lounge 9
A selection of 'future'-themed motion graphic submissions, entered by motion designers from around the world.
LoopDeLoop Animations
9pm, Friday 9 November
Loop
This screening is specially curated by the creators of LoopdeLoop, a monthly animation challenge. Themed FUTURE, they asked Melbourne's animators to create these animations specially for Pause 2012.
The Best of Animated Ads
7pm, Sunday 11 November
Rancho Notorious
The creative side of advertising is one we rarely see on our TV screens, so when we spy something different it's an understatement to say we are immediately drawn to it.
WORKSHOPS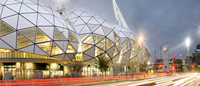 Mapping People In Space
Presenters: Francesco Anselmo (Arup London) &  Aaron Tan (University of Melbourne)
6pm, Saturday 10 Nov, Arup's Office & 10am, Sunday 11 Nov, Arups's Office
This workshop will provide an overview of location-based services and tracking systems and an introduction to mesh networking. These include RFID (radio frequency identification), NFC (near field communication) standards, wi-fi and bluetooth hacking as well as sniffing with Arduino. You will be creating a building-wide proximity sensing network with Synapse RF100 and Processing.
The workshop will offer the opportunity to hack with the Arduino and Synapse platforms to build a building-wide proximity sensing network and visualisation system.
VFX Panel
10.30am, Sunday 11 Nov
Rancho Notorious
Presenters: Executive producer of advertising (iloura), Head of 3D/CG (iloura) & Design Director (iloura)
This special panel takes you behind the scenes of one of the most respected animation and design studios in Melbourne. Step inside the minds that that make up one of the premiere studios in Australia as they dissect their recent work. The panel will be followed by a Q&A session on VFX, design and the animation industry.
IINTERACTIVE PROJECTS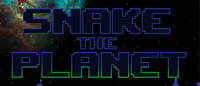 Snake The Planet
From 8pm
During Pause Fest
Melbourne CBD
Watch on as your brain receives the best international animated ads and be tempted to buy all the digitalised wares.
Tickets for the sessions are on sale now.