You haven't seen a supermarket redesign like this before
AUTHOR: Desktop

Published: April 16, 2014
Rotterdam's Studio Biege has redesigned the identity for their local supermarket, Gimsel. Designed to be a unique alternative to supermarket conglomerates, the redesign celebrates and individualises Gimsel, who has been selling natural and organic food and cosmetics for over 25 years. The project involved creation of a new logo, slogan, signage, website and art direction, in addition to sales and marketing materials. With a palette of uncoated beiges and muted earthiness, the overall redesign is one of quiet, robust quality.
The identity's utilisation of two-colour layouts around etched photography mean uncluttered catalogues, and ​simplified botanical illustrations​ relate to the products and the preference of the target consumer.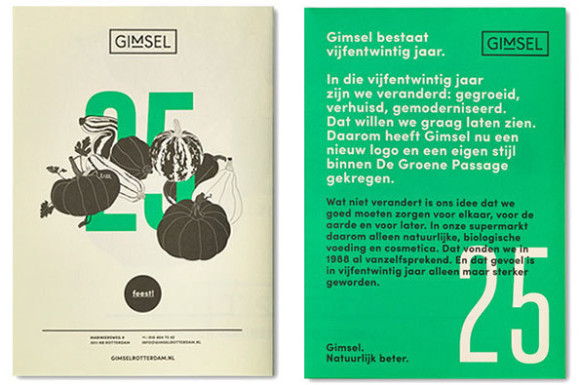 While the printed identity features illustrations, the website design is replete with photographs of fresh produce and other products.
www.studiobeige.nl
www.gimselrotterdam.nl