Raquel Meyers resurrects Teletext
Raquel Meyers, a Spanish autodidact artist based in Sweden, produces moving artwork 'Teletext' using a Commodore 64 computer- a relic of the technology industry that was discontinued in the early 1990s.
By modern technological standards Meyers work is strikingly primitive, but for people who remember old technologies from the 1970s and 1980s- her animations tell a distantly familiar narrative filled with nostalgic imagery. Meyers calls her process  'drawing by typing' because she writes out her designs using computer language, rendering images through text- character by character, line by line.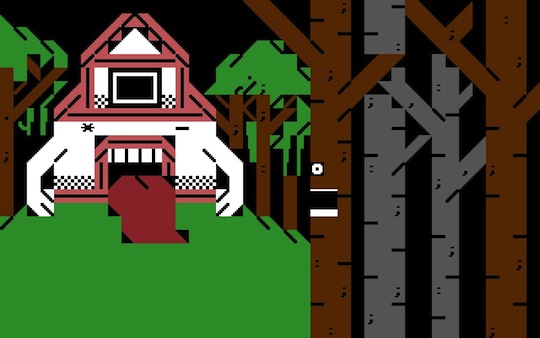 In collaboration with musician Goto80, Meyers has produced a number of short films and abstractions. The motifs in the narratives vary, but the visuals are consistently imaginative. 'Both the music interface and the graphics are built from text symbols,' writes Goto80. 'This means that the (graphical) objects can work together with the (musical) instructions, on a visual level.'
Meyers' Teletext work is a form of resistance. In this instance, the artist is resisting an object and format's redundancy by demonstrating its value, capacity and potential outside of its intended purpose. 'I'm interested in the mix of traditional techniques like embroidery (work-table) and old technologies from the 1970s and 1980s' writes Meyers.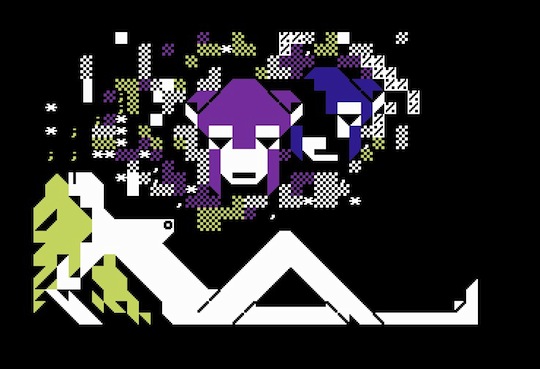 Meyers' video series, Animal Romantics, is currently exhibited at The Wrong's New Digital Art Biennale in São Paulo Brazil until December 31st, as part of the virtual pavillion pl41nt3xt. Selected works are also showing at Piksel Festival in Norway from the 21st to 24th of November.
View Raquel Meyers' full archive of work here